The Harvard & the Legacy of Slavery (HLS) initiative has announced its inaugural Request for Proposals (RFP) for innovative and impactful projects that address systemic inequities affecting people who have been harmed by slavery.
Guided by the findings and recommendations of the Report of the Presidential Committee on Harvard & the Legacy of Slavery, the initiative is dedicated to addressing these inequities by developing and advancing visible, lasting, and effective actions grounded in Harvard's educational mission.
Funding made available through the RFP will primarily support partnerships with Cambridge and Boston community organizations focused on reparative work in education, economic mobility, health, urban planning, and criminal justice.
For local community organizations and Harvard community members interested in becoming involved with the partnership funding opportunity, Harvard is hosting a webinar to answer questions about the application process and two "ideathons," one in Cambridge and one in Boston, to catalyze ideas and connect community partners to Harvard partners.
This funding and partnership opportunity is part of the initiative's broader activities, which aim to apply Harvard's educational and research resources to advance opportunities; extend and deepen knowledge and teaching about slavery and its consequences; strengthen engagement with historically Black colleges and universities (HBCUs) and other minority-serving institutions; identify and engage direct descendants of individuals enslaved by Harvard leaders, faculty, and staff; honor, engage and support Native communities; and ensure institutional accountability.
The Gazette recently sat down with Sara Bleich, vice provost for special projects, Roeshana Moore-Evans, executive director of the initiative and a Boston native, and M. Lee Pelton, Ph.D. '84, a member of the RFP's review committee and president and CEO of The Boston Foundation, to discuss this new partnership opportunity.
GAZETTE: Why is the funding and partnership opportunity important to H&LS'work?
BLEICH: The report lays out three core principles — that Harvard has visible remedies; that those remedies be, in part, monetary; and that even though Harvard is not the first to address its entanglements with slavery, we strive to lead in reparative work conducted at an academic institution. This RFP is an example of how, through one effort, we're trying to achieve all of those things.
MOORE-EVANS: We've heard loud and clear from the Cambridge and Boston communities that they want to be a part of this reparative work, and it's essential that their voices are heard. The RFP has a requirement, which is unique in the University, that proposals be co-led by a community partner and a Harvard partner.
BLEICH: The grant program is structured so that this work benefits from meaningful partnerships and expertise from outside the University community. Harvard can't do this work alone, and we are eager through this funding opportunity to have partners who can help us identify where this work can have the greatest impact.
GAZETTE: Lee, both your own Boston Foundation and many of your partner organizations are the types of groups the RFP is targeting. How do you see this program complementing ongoing efforts in Cambridge and Boston to address systemic inequities?
PELTON: Because these inequities are structural, commonplace, and forged over decades, even centuries, it will require enormous effort, generosity, and patience to dissemble them. Significant work is already underway in Boston, for example, to repair the historical harms of slavery, such as efforts to close the substantial racial wealth gap. According to a 2015 Boston Federal Reserve Bank report, white residents have a net worth of almost $250,000 and Black residents have a net worth of $8. This racial wealth gap is shameful. We know that this work cannot be solved by a single person or organization. And through this grant program, Harvard is contributing to the collective efforts already underway in Boston and Cambridge.
GAZETTE: Who will be able to apply for funding and what kind of projects have the best chance of getting awarded?
MOORE-EVANS: We are casting a wide net. Community organizations and nonprofits, specifically 501(c)(3)s, will be able to apply for funding along with a partner from Harvard. On the Harvard side, it's open to all Harvard community members, including alumni, postdocs, students, staff, faculty, and Harvard-affiliated hospital staff. While we will give preference to local Cambridge and Boston communities, we are open to accepting proposals from others outside of those communities.
BLEICH: The projects with the best chance of getting awarded will show alignment with the mission of H&LS, be creative, offer feasible ideas that can make a meaningful difference, and demonstrate that the partnership that they've created is well-suited to implementing the proposed work. We are extremely excited about the ideas and potential this grant program will unlock.
GAZETTE: What do you hope to accomplish through this program?
BLEICH: We hope to establish long-lasting partnerships that will achieve meaningful, transformative impact, and to solve real-world challenges impacting our local communities. This is not an academic exercise. We're looking to drive real changes for real people in the real world.
MOORE-EVANS: We want to fund projects that lead to innovative solutions that address gaps in education, the racial wealth gap, health disparities, and criminal justice reform. These issues disproportionately impact descendant communities.
GAZETTE: This is the inaugural call for grant funding proposals. How can Harvard build momentum from this to drive long-lasting reparative partnerships?
PELTON: First, I approach this work as an opportunity and an ongoing project, keeping in mind that excellence is not about being something but rather about becoming something. It will require continuous effort, truly listening, learning from experienced voices, engagement, and improvement.
Additionally, it's important to lead not only with generosity, but with humility, and genuine empathy, and recognize that it cannot do any of this good work alone but in collaboration with others.
GAZETTE: Who will be selecting the winners?
BLEICH: Transparency in this process is really important. Roeshana has put a huge amount of effort into identifying the best people for stewarding proposals through this process, ensuring that everyone has a fair shot, and recognizing the most important projects with the most potential for impact.
MOORE-EVANS: We are taking a two-stage approach to thoughtfully evaluate proposals and identify the most promising ideas for funding. For the first stage, local Cambridge and Boston community members, Harvard staff, students, and faculty will review the proposals and determine what teams should be invited to submit a full proposal.
In the second stage, final decisions will be made by respected national leaders, including Dr. Pelton; Ken Reeves, former mayor of Cambridge, NAACP president of Cambridge chapter, and Harvard alum; Ruth Simmons, former president of Smith College, Brown University, and Prairie View A&M, Harvard's senior adviser to the president for HBCU engagement, member of the H&LS Advisory Committee, and Harvard alum; and Martha Minow, 300th Anniversary University Professor, member of the H&LS Advisory Committee, and former chair of the H&LS Implementation Committee. Each of these individuals is a trusted member of their respective communities, and we are confident that they will make informed decisions.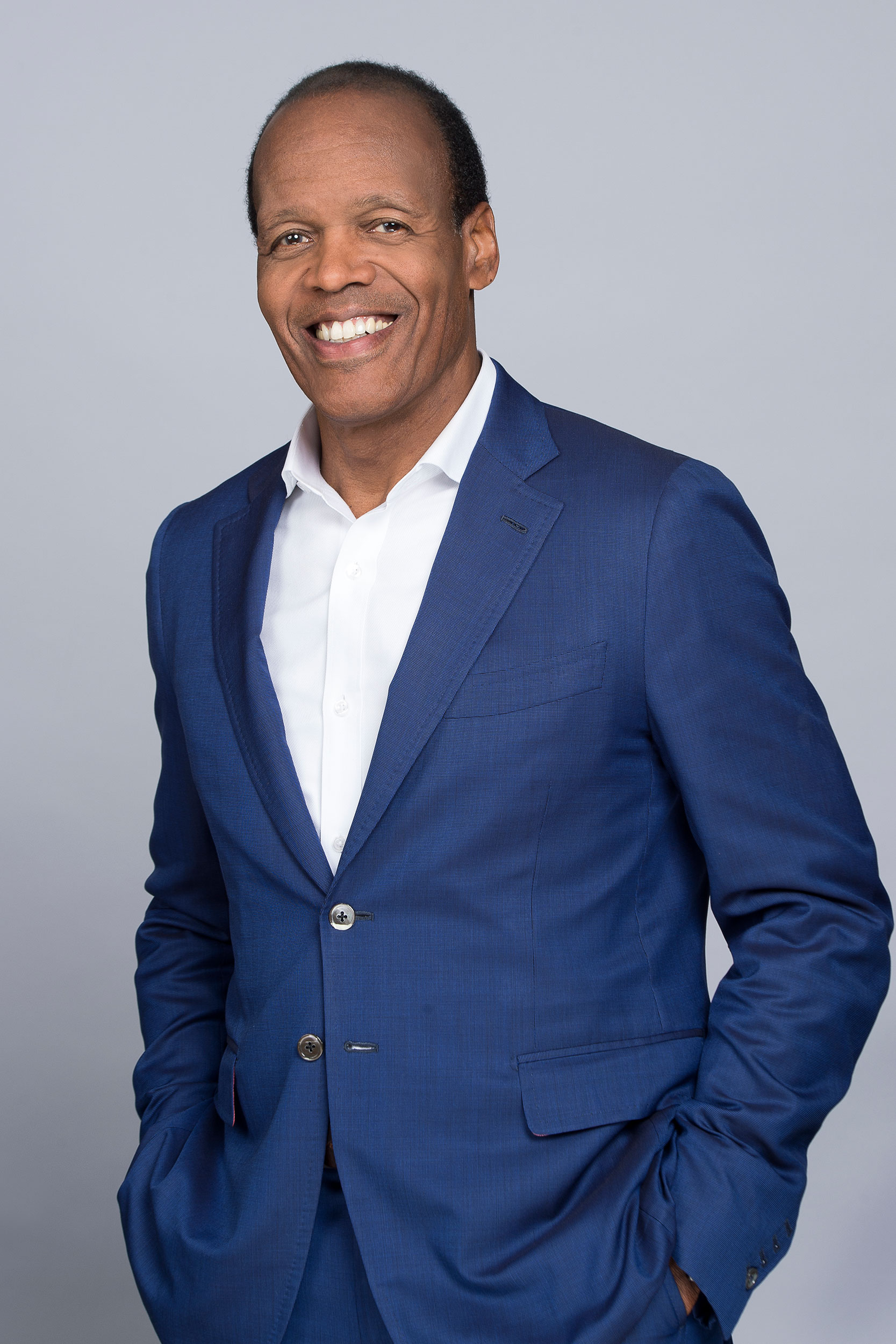 GAZETTE: What other projects has H&LS been working on?
MOORE-EVANS: In addition to the upcoming webinar and ideathons related to the RFP, the work of the Harvard Slavery Remembrance Program, which is working in close collaboration with the New England Historical Genealogical Association, is ongoing as it identifies the direct descendants of those who were enslaved by Harvard's leaders, faculty, and staff. And about two months ago, the inaugural program director for the HBCU Digital Library Trust was appointed, focused on intentionally engaging our local and Harvard communities to build meaningful relationships, share updates and progress, and gain valuable insights to inform our path forward.
BLEICH: We have been working closely with Ruth Simmons on engagement with HBCUs. As one example, President Claudine Gay hosted a lunch in September for HBCU presidents from research institutions, graduate schools, and premier undergraduate schools, as well as other key leaders to better understand how Harvard can develop and strengthen its partnerships between HBCUs.
GAZETTE: What will we be seeing from H&LS in the near future?
MOORE-EVANS: We plan to screen the H&LS film more broadly and engage audiences in dialogue about the ongoing work of repair. We will also continue our search for direct descendants and work with key partners to develop ideas on how we might engage those direct descendants once they've been identified. The Harvard & the Legacy of Slavery Memorial Project committee is making great strides and within the next couple of months will release a request for qualifications for a memorial to recognize and honor enslaved individuals whose labor was instrumental in the establishment and development of Harvard. And in the spring, we'll publish a community update, which will describe what has happened since the report was released.